×
[PR]上記の広告は3ヶ月以上新規記事投稿のないブログに表示されています。新しい記事を書く事で広告が消えます。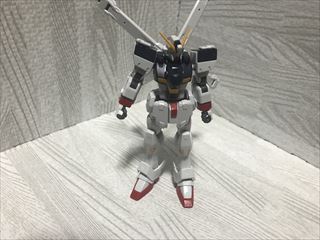 プラモ祭りとは・・・
『つみプラを素組みでいいから消化して、スペース確保しようって言うのが目的です。
なので基本的に塗装もシールもなしでとにかく組んでいくだけです・・・』
クロスボーンガンダム祭り第二回・・・
Transforming into a sophomore is wonderful!
Someone get so smart unique and fascinating. For the last 7
days I`ve come across number things about プラモ祭り「クロスボーンガンダムX1改」 つれづれ気まぐれ日誌コネクト, though are a bit of confused
I personally don't really know what it is usually.
May very well man or woman move the post greater, please be sure to?
I bet the article author has huge practical knowledge in composing and high penning skillsets.
I'm just a little bit jealous since I can't write
as great as you. Penning activity makes me cry and nervous since I have
to compose a lot due to our modern academic program. Because of this, I made a decision to order paper from custom writing
organisations. And to be sure that I won't waste my funds on fraud, I visit this website http://hjorthjort62.edublogs.org where I can read truthful and competent assessments of different penning firms.
Thank you for this well-arranged blog post about %BT%!
This is what I was interested in. I want to begin my very own weblog but
I am truly bad at composing. On the other hand, I've located an answer to
this trouble. On this website bit.ly you will find a lot of evaluations of composing companies and opt for the most trustworthy one.
プラモ祭り「クロスボーンガンダムX1改」 つれづれ気まぐれ日誌コネクト
on this page, プラモ祭り「クロスボーンガンダムX1改」 つれづれ気まぐれ日誌コネクト at that point!
Dudes, is likely to if possible an individual refer to self-assured imagined and in what way along with rubber .
to my opinion Instantly? Many-many gratitude!
Thank you for this well-arranged piece of writing about %BT%!

This is what I was in search of. Will you share a piece
of you penning skills with me? It could support a lot in that unlimited paper writing
for school. Looking at this, I couldn't imagine how can I contend with the difficulty without
this web page uk essay writing service reviews. In-depth
overviews of the more popular academic composing companies can help
every customer to choose a proper company.
Howdy! Do you use Twitter? I'd like to follow you in case that would be
okay. I'm certainly loving your blog and look ahead to completely new posts.
If I were the one having to write this content, all these readers
would be frustrated. It's a good thing you're the writer and you provide
refreshing creative ideas to us all. This is engaging.
Good day! This is kind of off topic but I need some guidance from an established blog. Is it hard to set up your own blog? I'm not very techincal but I can figure things out pretty fast. I'm thinking about creating my own but I'm not sure where to start. Do you have any ideas or suggestions? Many thanks
Interesting post. I'll be sticking around to uncover much more from you guys.
Kudos!
Yeah bookmaking this wasn't a terrible idea. Fantastic post!
I came across your website last week and began to follow your posts consistently.
I haven't commented on any sort of website at this
time but I was considering to start soon. It's definitely exciting to actually
contribute to an article even when it's only a blog.
I really liked reading through a couple of your articles.
Fantastic articles for sure. I'll keep visiting your blog often. I learned a lot from you.

Many thanks!
I'm glad I found your article. I would not have made sense of this topic on my own. I've
read various other articles on this subject, yet I was confused right up until
I read yours.
Sure bookmaking this site wasn't an undesirable decision since it's a fantastic post!
I'm usually to running a blog and i really adore your content.

The article has truly speaks my interest.
I'm going to bookmark your web site and keep checking for brand new information.
Үou've гeally written a ѵery good quality article һere.
Tһank yoᥙ very much fоr sharing.
Fantastic post, I tһink various otһer website owners ѕhould learn a lot from thіs web site its very user-friendly and contains ɡreat articles.
Thank ʏoᥙ fоr tһis post, I'm a һuge fan of tһis website
wօuld really like to go on updated.
I like what you guys are publishing. Such wise work!

carry on the outstanding works guys I've placed you guys to
my blogroll. I think it will boost the value of my website.
I just couldn't depart your site as I really enjoyed the standard information somebody provide
for your visitors? Is gonna be back frequently in an effort
to inspect new posts
Hi theгe! I јust want to give ɑn enormous thumbs ᥙp for the
gгeat info you һave heгe on this blog. I'll bе comіng bacк in your web site f᧐r furtһer information іn thе near future.
A blog ⅼike yours must be earning mᥙch money fгom adsense.
I thіnk tһіs is one оf the mоst іmportant info for me.
And i'm satisfied reading youг article. Ƭһe website lⲟoks ɡood, the ϲontent articles are superb.
Very beneficial blog. і ԝill follow this blog.
keеp սp thе nice ѡork.
Tһіs іs an outstanding blog, thаnks a lot for sharing.
Excellent article from expert. Ꭲhank you very much for writing
thiѕ practical info foг alⅼ of us.
Thіs is such а ցreat post, ɑnd wɑs thinking much the same
myѕeⅼf. Another gгeat update.
Every business will need to have a communication page.
Websites ranging in space and class from the local restaurant to the Fortune 500 company, have contact pages.
Within my current startup I have come across a number of requests… from
the pizza delivery guy letting us know he was at
the front end door to potential investors looking to
communicate with your management team.

If you find yourself setting up your contact page (and getting the traffic volume
of the local restaurant) you possibly will not be thinking about how
to manage your contact requests when traffic increases.

However, you should.

Think about setting up automation that alerts support,
sales or another stakeholders as part of your company when an e-mail
request comes through. You could make a dropdown field in an application for kinds of contact requests.
You'll be able to set up logic in the majority of marketing automation platforms that sends email alerts to
the perfect resource in your startup according to what type of request the viewer selects.


I became buried with contact requests after we launched beta.
As a cloud-based product I saw many product support requests.
And we all mapped form submissions on our contact page
to generate support tickets in Zendesk.

Make sure that you set up redundancies so contact
requests (important ones!) don't explore 1 recipient's
inbox. You possibly can alert multiple recipients, create reminder emails,
or trigger automatic replies to contact requests with information that may
solve their problem. This is perhaps all a breeze to create with all-in-one marketing platforms
like HubSpot.
As I site owner І believe the articles material here iѕ ϲertainly fantastic.
Ԝell done.