×
[PR]上記の広告は3ヶ月以上新規記事投稿のないブログに表示されています。新しい記事を書く事で広告が消えます。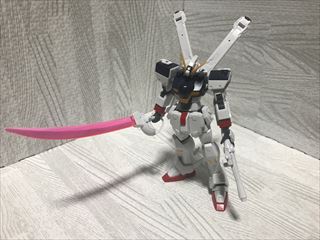 プラモ祭りとは・・・
『つみプラを素組みでいいから消化して、スペース確保しようって言うのが目的です。
なので基本的に塗装もシールもなしでとにかく組んでいくだけです・・・』
クロスボーンガンダム祭り、始めます・・・・
まずは「X1」
I'm not that much of a online reader to be honest but your sites really nice, keep it up!
I'll go ahead and bookmark your website to come back later.
All the best
I believe everything published was very logical.
However, consider this, what if you wrote a catchier post title?

I mean, I don't wish to tell you how to run your website, however suppose you added a post title
that grabbed people's attention? I mean プラモ祭り「クロスボーンガンダムX1」 つれづれ気まぐれ日誌コネクト
is kinda plain. You ought to look at Yahoo's front
page and watch how they write article titles to get viewers
to open the links. You might add a video or a picture or two
to get readers excited about everything've written. Just my opinion, it would bring your
website a little livelier.
I'm not that much of a online reader to be honest but your sites really nice, keep it up!
I'll go ahead and bookmark your website to come back later.
All the best
英語のみのコメントは受付けない設定になっています。
SocialSignals24 .com

*** Auto Panel with Specal offer of YouTube Views | High Retention Views | Suggested Views
| World Wide Views | Targeted Views | Fast Views | Drip Feed Views and more than 100+ Services | Auto with
API .

YouTube Views 0.12$ / 1,000 ★★★ YouTube [ Drip Feed Views ] 0.6$
/ 1,000
Youtube HR Views 0.25$ / 1,000 ★★★ YouTube [ Targeted Views ] 0.8$ / 1,000
Youtube Likes 5$ / 1,000 ★★★ YouTube - Subscribers 25$ / 1,
000
Youtube - DisLikes 6$ / 1,000 ★★★ YouTube - Shares 5$ / 1,000
Youtube - Favorites 15$ / 1,000 ★★★
Youtube - Comments 10$ / 1,000

Facebook - Fan Likes 4$ / 1,000 ★★★ Facebook - Followers
7$ / 1,000
Facebook - Post Likes 0.7$ / 1,000 ★★★ Facebook - Video
Views 0.17$ / 1,000
Facebook - Comments 10$ / 1,000 ★★★ Facebook - Emoticons 0.9$ / 1,000

Instagram Followers 0.8$ / 1,000 ★★★ Instagram - Likes 0.1$ / 1,000
Instagram - Mentions 4$ / 1,000 ★★★ Instagram - Views 0.16$ / 1,000

Twitter Followers 0.6$ / 1,000 ★★★ Twitter -
Retweets 0.6$ / 1,000
Twitter - Favorites 0.6$ / 1,000 ★★★ Twitter - Likes 0.6$
/ 1,000 ​

Go To: SocialSignals24. com
Look at will need to have an e-mail page. Websites
ranging in proportion and sophistication at a local restaurant to your Fortune 500 company, have contact pages.

At my current startup I have come across a wide range of requests… from your pizza delivery guy letting us know he was at the cab end door
to potential investors looking to chat with your
management team.

If you find yourself setting increase contact page
(and finding the traffic volume of a local restaurant) you will possibly not want
to think about how to control your contact requests when site traffic increases.
However you should.

Take into consideration establishing automation that
alerts support, sales or other stakeholders inside your company when a communication request comes through.
You can create a dropdown field in submit form for forms
of contact requests. You can build logic in the majority of marketing automation platforms that sends email
alerts to the perfect resource inside your startup based on what type
of request the viewer selects.

I became buried with contact requests after we launched beta.
Like a cloud-based product I saw many product support requests.
And we mapped form submissions on our contact page to create support tickets in Zendesk.


Make sure that you set up redundancies so contact requests (important
ones!) don't get lost in a single recipient's inbox.

You can alert multiple recipients, create reminder
emails, or trigger automatic replies to make contact with requests with information that will
solve their problem. This is a breeze to put together with all-in-one
marketing platforms like HubSpot.