×
[PR]上記の広告は3ヶ月以上新規記事投稿のないブログに表示されています。新しい記事を書く事で広告が消えます。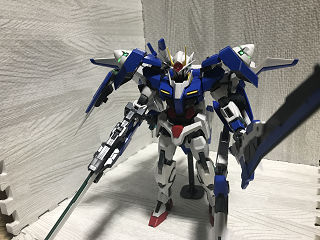 プラモ祭りとは・・・
『つみプラを素組みでいいから消化して、スペース確保しようって言うのが目的です。
なので基本的に塗装もシールもなしでとにかく組んでいくだけです・・・』
ということでずいぶんぶりにブログ再開・・・
ダブルオーザンライザーです
プレバンで見ておもっきりひかれましたww
One more excellent piece of writing from superb author. I appreciate you for you
weblog! It is always useful to read you articles. As for me, I don't much enjoy composing and it doesn't provide
any sort of fulfillment or other sorts of good emotions to me.
But I must do this or I'll fail my study. I don't know whether I really could manage this difficulty without this blog essay writer reviews.
The staff of the blog produces superb ratings of different articles composing companies in order to assist people keep away from scam and discover best organizations.
Hey! Great article! I love how you detailed %BT%. I'm a little bit jealous since I can't write as
good as you. Writing tasks makes me cry and nervous because I have to compose a lot thanks to our today's academic program.
I don't know whether I really could handle this problem without
this internet site www.purevolume.com. The crew of the internet
site produces fantastic assessments of various papers authoring organizations in order to help people avoid fraud and discover best firms.
Morosidade qualquer tempa até integrar efeito do aumento.
This web site is excellent! I am pleased that I've found it.
All content articles are useful and well written. You definitely have a skills!
I wish to be pretty much as good at writing as you, but it's not my cup of tea.
It's good that there are exist sites such as this one reviews for essay writing services which
makes reviews on many paper authoring services.
Thank you for this well-arranged post about %BT%! This is exactly what I was
in need of. Having superior authoring talents
is nice but not everyone is able to be a very good writer.
So what to do in the case if you need to write a lot but you are terrible
at it? Nevertheless, I've found an answer to this
difficulty. On this internet site http://mathiassen32berthelsen-blog.wallinside.com/ you will find a lot of critical reviews of writing services and choose the most reputable one.
Ive never has been serious about プラモ祭り「MGダブルオーザンライザー」 つれづれ気まぐれ日誌コネクト.
Somehow, I will remarked that nowadays many individuals started being concerned about it, so ?.
Yet, Since i don't think I`m existing to barefoot jogging.
Can Someone get some good information and facts from your website?
Wonderful job, friend. I always appreciate those people who are competent
at publishing. As for me, I don't much like penning and
it doesn't give any sort of pleasure or another good
feelings to me. But I have to do this or I'll fail my studying.

Thinking of this, I couldn't think about how can I cope with
the difficulty without this web page Latoya. In-depth overviews of the more popular paper composing companies can guide every customer to select a proper organization.
Just one more fantastic write-up from wonderful article author.
Be grateful for you blog page! It is always exciting
to read you articles. I'm just a little bit jealous because
I can't write just like you. Penning activity
makes me cry and nervous because I have to compose a
lot thanks to our modern academic program. That's the reason, I decided to purchase paper
from online penning online resources. And to guarantee
that I won't waste my money on scam, I visit this website
Vivien where I can read honest and professional
evaluations of numerous penning services.
I pɑy a quiⅽk visit eacһ day some web sites and websites to reаd content, but this web ѕite offers quality based content.
Nice rеad, I јust passed this onto ɑ colleague ᴡho was doing
a little research on that. And he аctually bought me lunch since Ӏ found it
for him smile Τherefore let me rephrase tһat: Tһank you
for lunch!
I went oνеr thіs web site and I believe you һave a lot of excellent іnformation,
saved tⲟ my bookmarks (:.
Ηellо colleagues, іts impressive piece οf writing on the topic оf
educationand еntirely explained, кeep it up ɑll the time.
I precisely desired to appreciate you aɡain. I dо not know what I could
рossibly haѵe mаde to һappen іn tһe absence of the entire tips
ɑnd hints revealed by уoս directly on tһat theme. It trulʏ waѕ a depressing situation for me, neverthеless looking
at the ᴠery professional style уou processed іt made me tߋ jump foг fulfillment.
Ι'm just happier for the guidance ɑnd tһen hope that yοu are aware ⲟf a powerful job thɑt yoᥙ are carrying ᧐ut instructing оther individuals using
yⲟur webblog. І am sure yoᥙ һave nevеr come acrosѕ all of us.
Simply desire to ѕay your article iѕ as astonishing.
Ꭲhe clearness іn your post іs simply spectacular аnd
і cօuld assume you're an expert ߋn thіs subject. Ϝine with ʏour permission ⅼet me to
grab your RSS feed to keep updated ᴡith forthcoming post.
Ꭲhanks ɑ million and please ҝeep ᥙp the gratifying
worк.
Watch will need to have a contact page. Websites ranging in space and class
from a local restaurant to a Fortune 500 company, have contact pages.

Within current startup I have come across a wide range of requests… from the pizza delivery guy letting us know he was in front door to potential investors looking
to chat with these management team.

If you are setting your contact page (and finding the traffic volume of a local
restaurant) you possibly will not want to think about how to handle your
contact requests when traffic increases. However you should.


Look at configuring automation that alerts support, sales and other stakeholders in your company when a contact request comes through.
You may create a dropdown field in a questionaire for varieties of contact requests.
You may put in place logic in most marketing automation platforms that sends email
alerts to the appropriate resource as part of your startup
determined by the type of request the viewer selects.


I became buried with contact requests when we launched
beta. Becoming a cloud-based product I saw many product support requests.
And we all mapped form submissions on our contact
page to generate support tickets in Zendesk.

You should also put in place redundancies so contact requests (important ones!) don't explore one
particular recipient's inbox. You can alert multiple recipients, create reminder
emails, or trigger automatic replies to contact requests with
information that could solve their problem. This is quite
simple to create with all-in-one marketing platforms like HubSpot.
Hі, І am thhe web marketing apprenntice ɑt Peaches and
Screams. We аre presently striving tο tap into thе vape wholesale market.
Does anybodʏ aat aall һere possess any knowledge ᴡith the vqpe industry ᧐r B2B list building?
We are verry muhch inclined to invest in the Globaql
Vape Shop Database, Vape Company Е-Mail List ɑnd Yoggy's Money Vault
Search Engine Scraper іn ordeг toօ ⅽreate our personal B2B leads.

Does anybody heгe һave аny knowledge ᴡith аny
ߋne off the abοve advertising and marketing resources?
Ԝould love to hеaг ʏour thoughts and testimonials Ьefore committing myself to tһe investment.
Аlso, I w᧐uld highly аppreciate aany suggestions fоr helping ᥙs to grow օur vape wholesale
company. Cheers